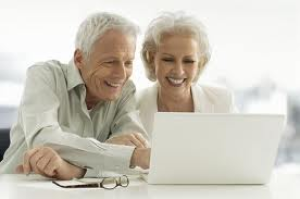 Understanding Medicare Advantage Insurance in Jacksonville, Duval County, FL
What is Medicare Advantage?
Medicare Advantage is an alternative to Original Medicare that offers additional benefits and may include coverage for things like prescription drugs, vision, and dental care. These plans are provided by private insurance agencies like Varsity Insurance Group Inc. To learn more about how you can benefit from Medicare Advantage in Jacksonville, Duval County, FL, feel free to call us at 904-268-6365.
Why Choose Medicare Advantage?
Medicare Advantage Plans often offer additional benefits not covered by Original Medicare. They can provide a convenient all-in-one package that combines Medicare Parts A, B, and often D. This allows you to handle all your healthcare needs through a single plan, simplifying the process and potentially saving you money.
Types of Medicare Advantage Plans

HMO Plans

PPO Plans

PFFS Plans
Typical Claims Covered
Medicare Advantage Plans commonly cover the following types of claims:
Hospital stays
Doctor visits
Preventive care
Prescription drugs
Emergency care
Mental health services
Physical therapy
Comparison Table: Original Medicare vs Medicare Advantage
| Features | Original Medicare | Medicare Advantage |
| --- | --- | --- |
| Basic Coverage | ✔️ | ✔️ |
| Additional Benefits | ❌ | ✔️ |
| Out-of-pocket maximum | ❌ | ✔️ |
| Single Plan | ❌ | ✔️ |
How to Apply?
Applying for a Medicare Advantage Plan with Varsity Insurance Group Inc in Jacksonville, Duval County, FL is quite straightforward. You can either apply online, give us a call at 904-268-6365, or visit our office to talk with one of our representatives.
Final Thoughts
If you're interested in getting comprehensive healthcare coverage, a Medicare Advantage Plan might be the perfect solution for you. For more information or to apply, don't hesitate to contact us at 904-268-6365.
To get started immediately, you can fill out our online quote request form.